ANSEN means relieved or safe, it is a combination of a chinese word (an xin) and a japanese word (anzen). The concept of the brand name is to have the client's reliance and trust while using our product. 
ANSEN is a postpartum skincare brand that uses traditional chinese medicine as its key ingredient. The brand produces two products ;
No rinse face cleanser with luxurious texture transforms into an emulsion as fine and fresh as water to gently comfort the skin, with no greasy or sticky feel, providing the skin a clean and nourished texture.
Hydrating facial mist with a healing scent from the herbal ingredients and Intensely hydrating, able to lighten pigmentation, leaving the skin velvety soft, healthy glow.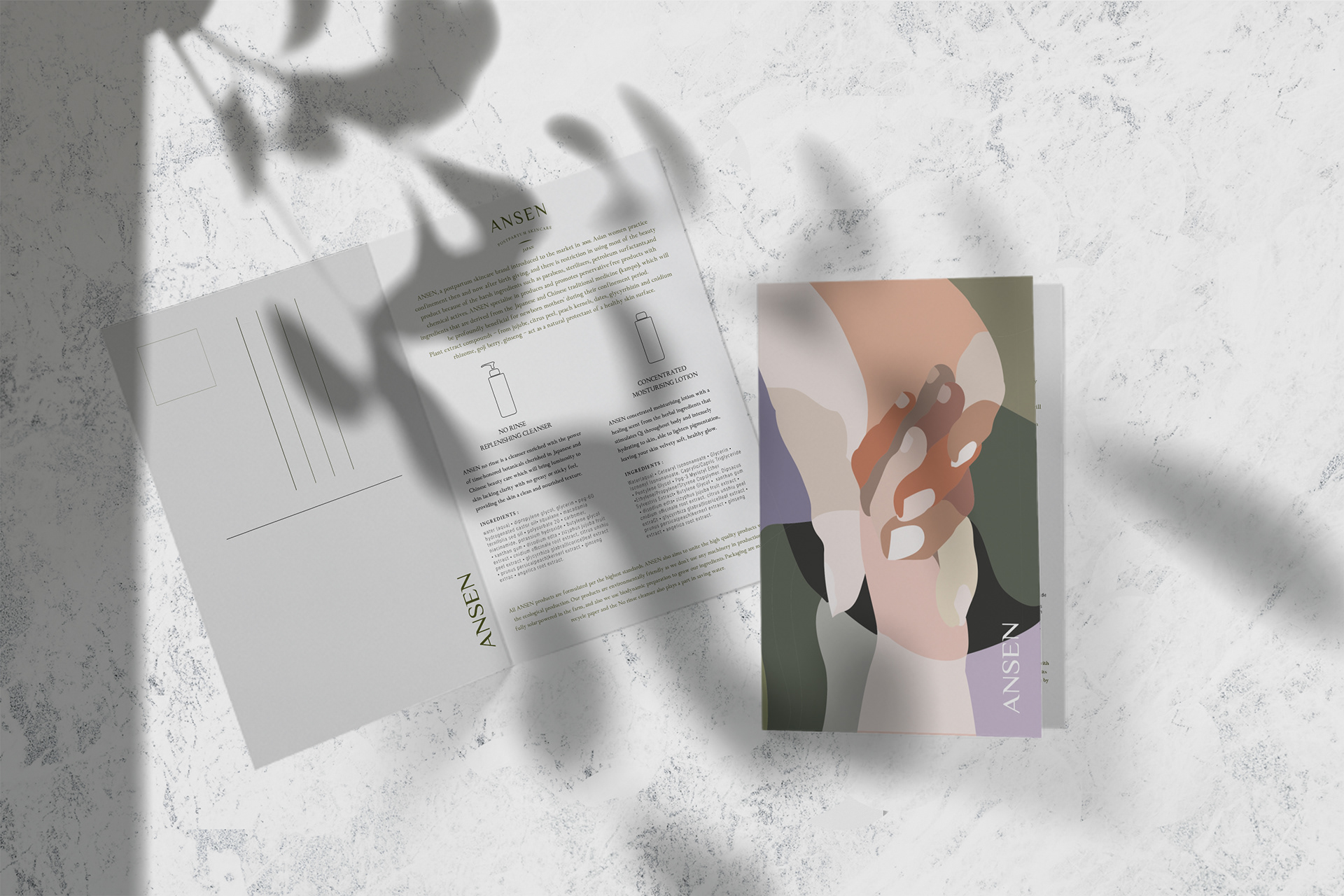 The idea of having a range of skincare product focused on women's postpartumperiod is because there weren't much product in that particular area existed in the current market. Although there are skincare products with label stated its safe to use during pregnancy but yet its still not mainly focused on that area. This new line of skin care will be a great opportunity to expand the market in the female consumers.